I have already brought up some basic house building techniques in a previous post.
In this post i will continue with the basic roofing of houses.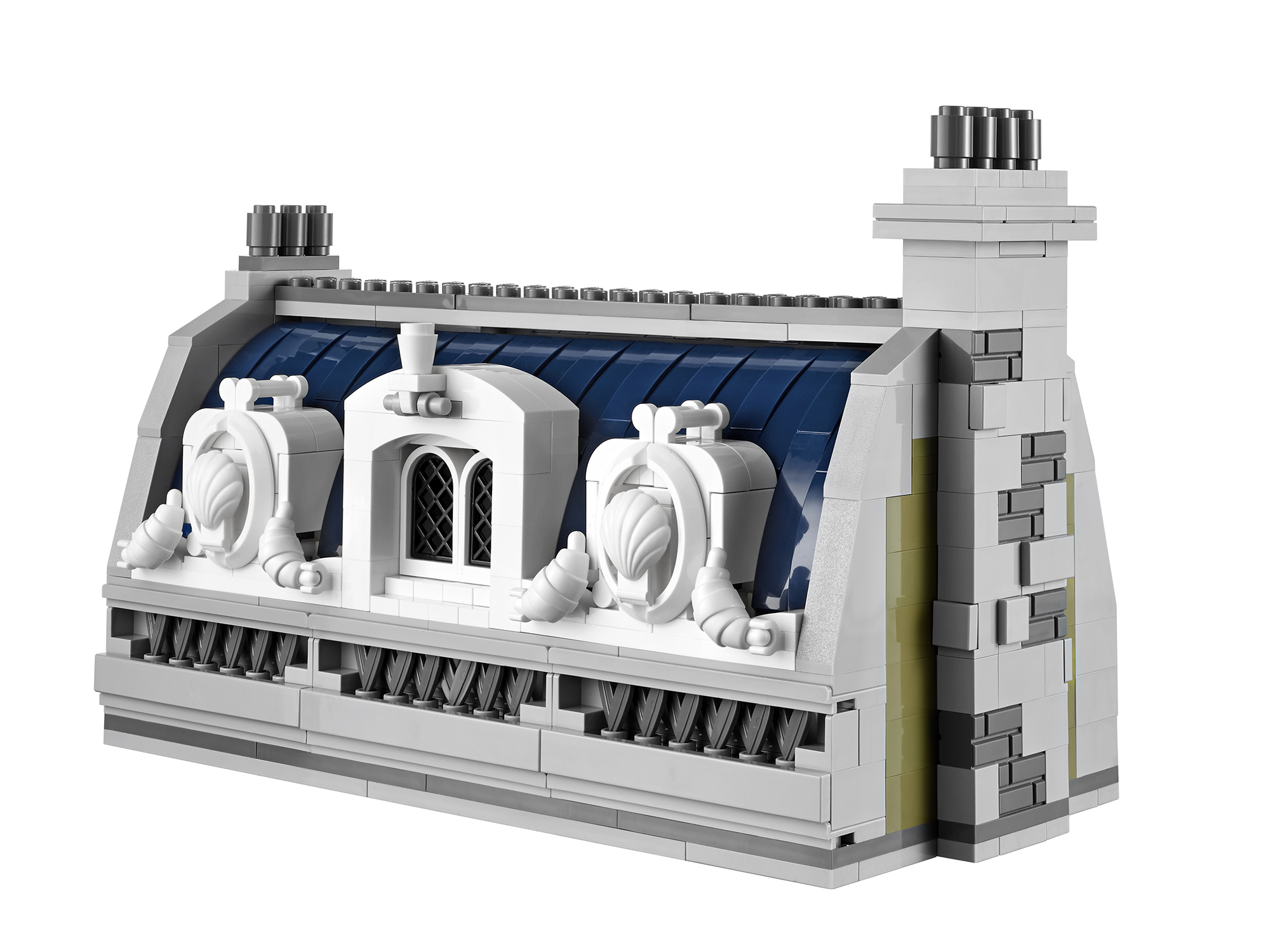 Lego just recently released info on another one of their big sets for next year.
This time it was the                                      
10243 Parisian Restaurant. 
After taking a closer look at this model i realized that the roofing was rather abnormal for Lego. 
This model featured some large sloping elements to form the roof. Often techniques like these are excluded from official lego sets. 
Now, as mentioned before, most lego houses are designed for a beginner's age group. so, more complex roof designs are excellent to find in new sets. 
with this all said, it's time to get to the building tech part of this post:
House roofing techniques....