I have already brought up some basic house building techniques in a previous post.
In this post i will continue with the basic roofing of houses.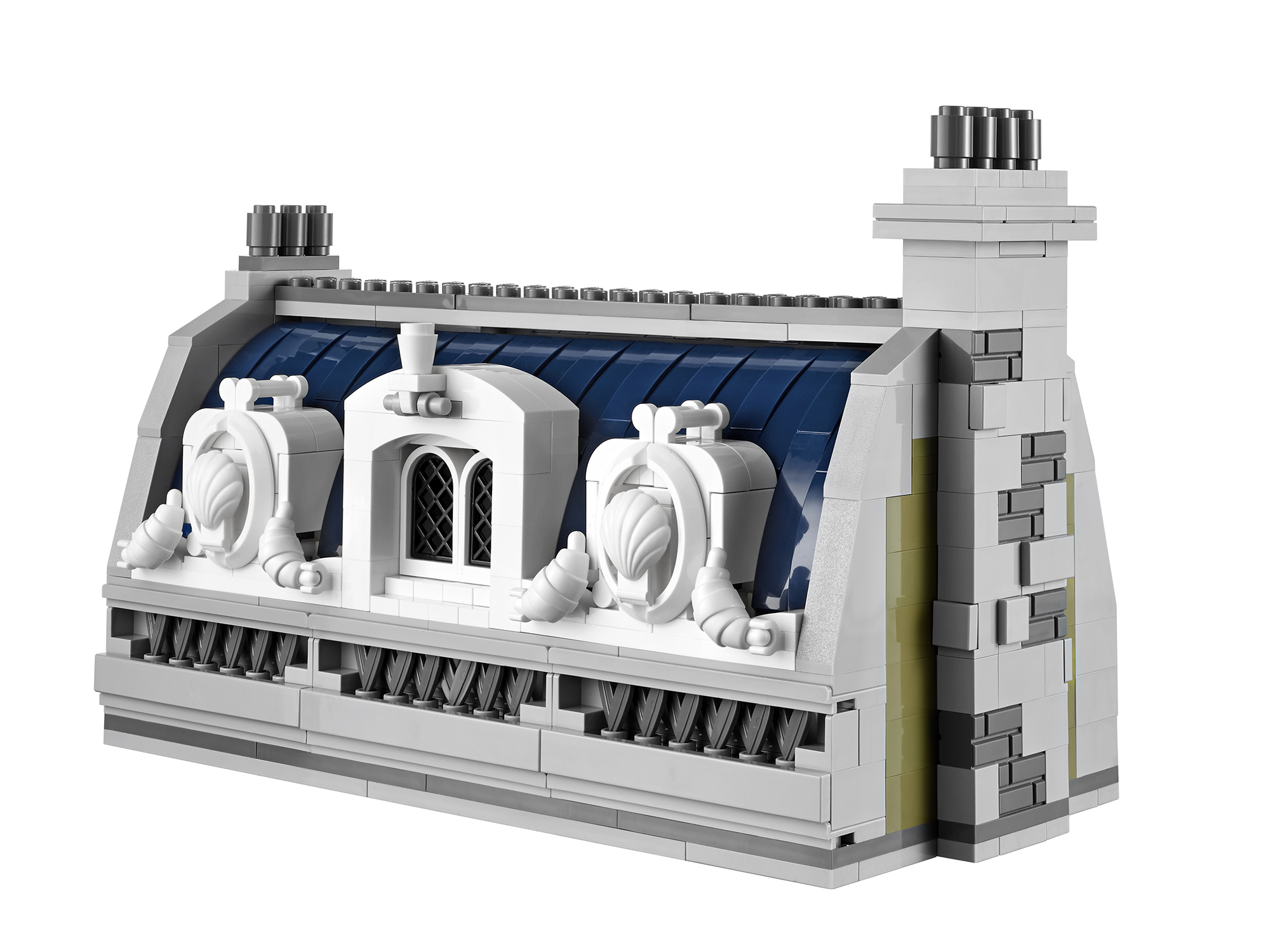 Lego just recently released info on another one of their big sets for next year.
This time it was the
10243 Parisian Restaurant.
After taking a closer look at this model i realized that the roofing was rather abnormal for Lego.
This model featured some large sloping elements to form the roof. Often techniques like these are excluded from official lego sets.
Now, as mentioned before, most lego houses are designed for a beginner's age group. so, more complex roof designs are excellent to find in new sets.
with this all said, it's time to get to the building tech part of this post:
House roofing techniques....
On average the elements used for the roofs of houses are such:
These elements can be useful but are bland for advanced models.
the following are simple guides of alternatives for roofing:
A:
this design is based on a little fancier style, it has a more authentic Euorpean feel, it is excellent for trendy restraunts
you can view quick building guides here:
http://brickwormdownlaods.blogspot.com/p/roofing-techniques.html
In addition to a cool roof, a house is much improved by the usage of dormers. The following photo is a good example of a simple dormer. it also includes another technique to make a more realistic shingling effect. you can view instructions here:
http://brickwormdownlaods.blogspot.com/p/house-dormer.html
Houses are more like homes if they have a kind of uniqueness to them.
your creativity is not limited to the instruction books or the low housing standards of the lego creator sets. pass above these expectations and give your house more character.
P.S> i want to see even more brilliant roofing ideas from young creative minds.
please comment below and tell me about any neat ideas you've come up with.
I would like to thank all of my subscribers.
thank's for reading.